Hey guys, so recently I ordered a few items on Boohoo to add to my wardrobe for the Autumn/Winter because my wardrobe is in a serious need of updating. I only bought a few items but I thought I'd share because I got such good bargains on them and I love Boohoo for their clothes, they're so true to size and the quality is so good for the price you pay. I wear UK size 10 in all.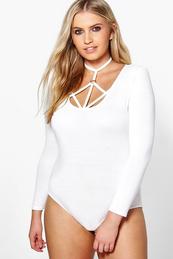 Okay so first up I bought a piece of clothing from their collaboration with Jordyn Woods, Kylie Jenner's BFF. I love bodysuits lately and the detail on this caught my eye. It's so comfy and fits like a glove. Well worth €16.
Wendy Front Wrap Woven Playsuit: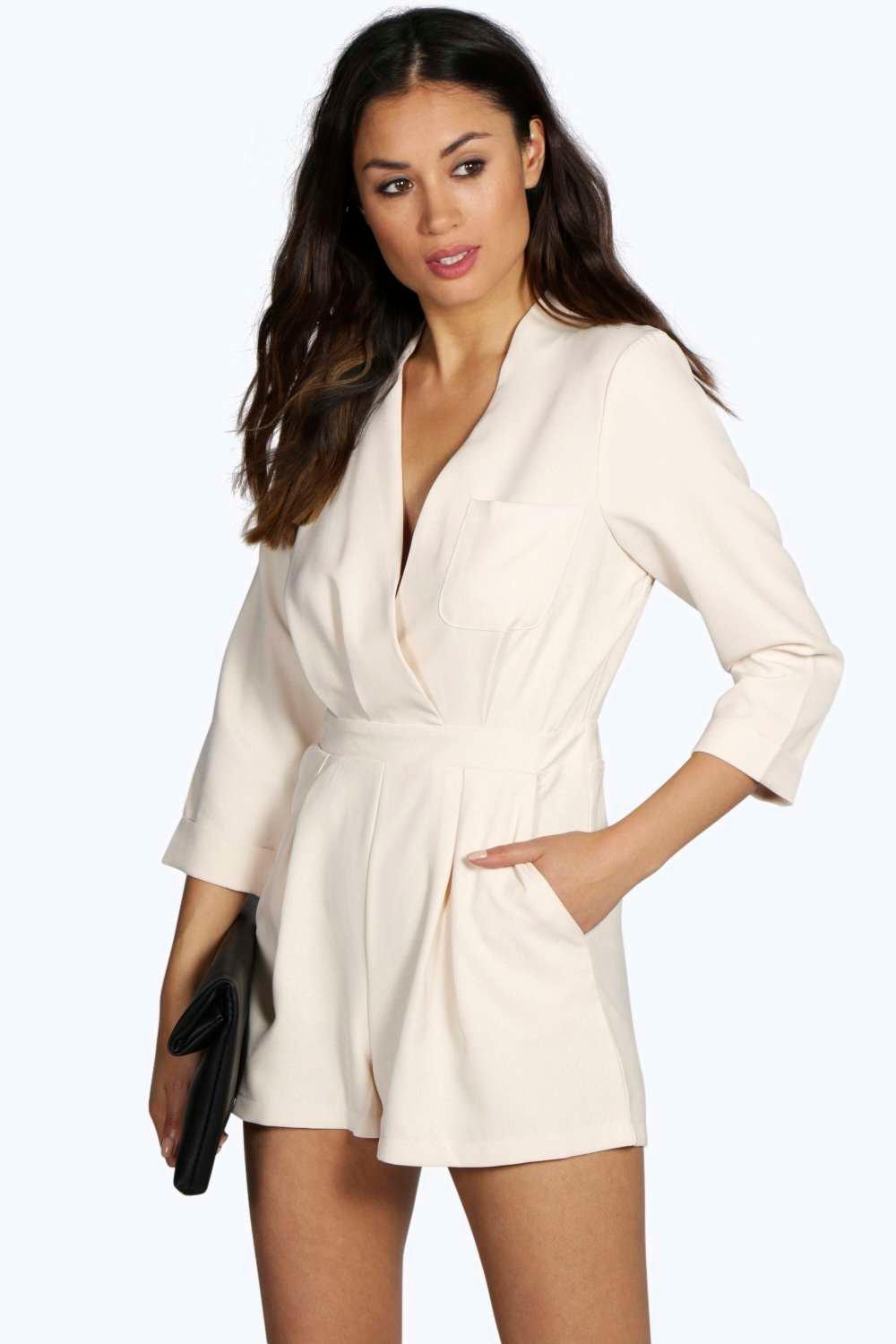 This playsuit is so me, I sent a photo of it to my friend before buying it just for a second opinion and even she knew I had to have it. It  comes in a blue shade and a nude but I opted for the nude simple because I wear neutral shades so much more than colour. I do have to put a small stitch in the V on the front tho so it doesn't open to far down on me when wearing it. It's €27.
Leila Lace Up Front 3/4 Sleeve Playsuit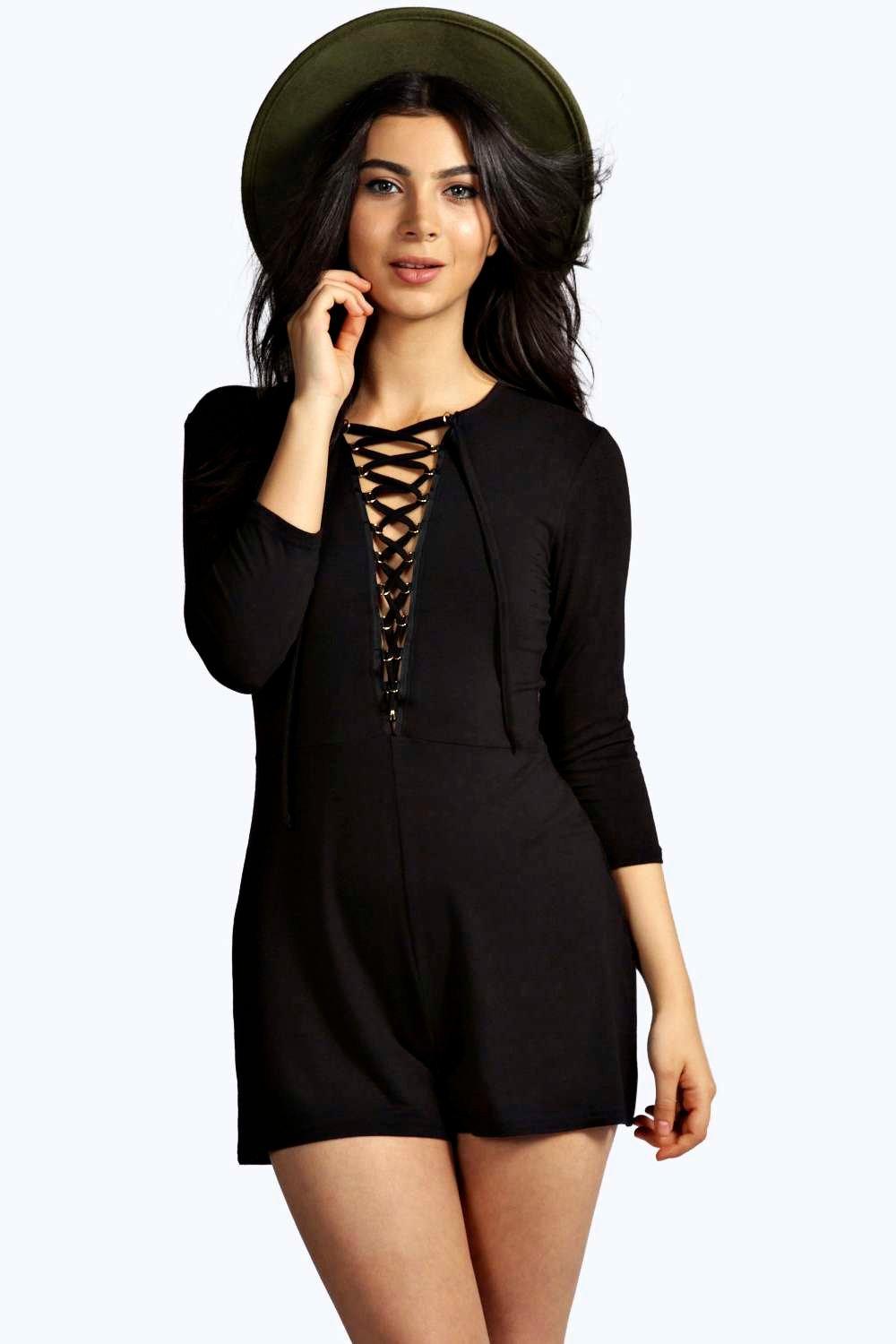 I bought this playsuit because it was so simple and only €16, I love it but I didn't realise when buying it that it would be so clingy. Not that I mind, it's still beautiful and I can't wear to wear it out but just so you guys know if you wanted to check it out and be aware.
Olivia Open Back Capped Sleeve Playsuit: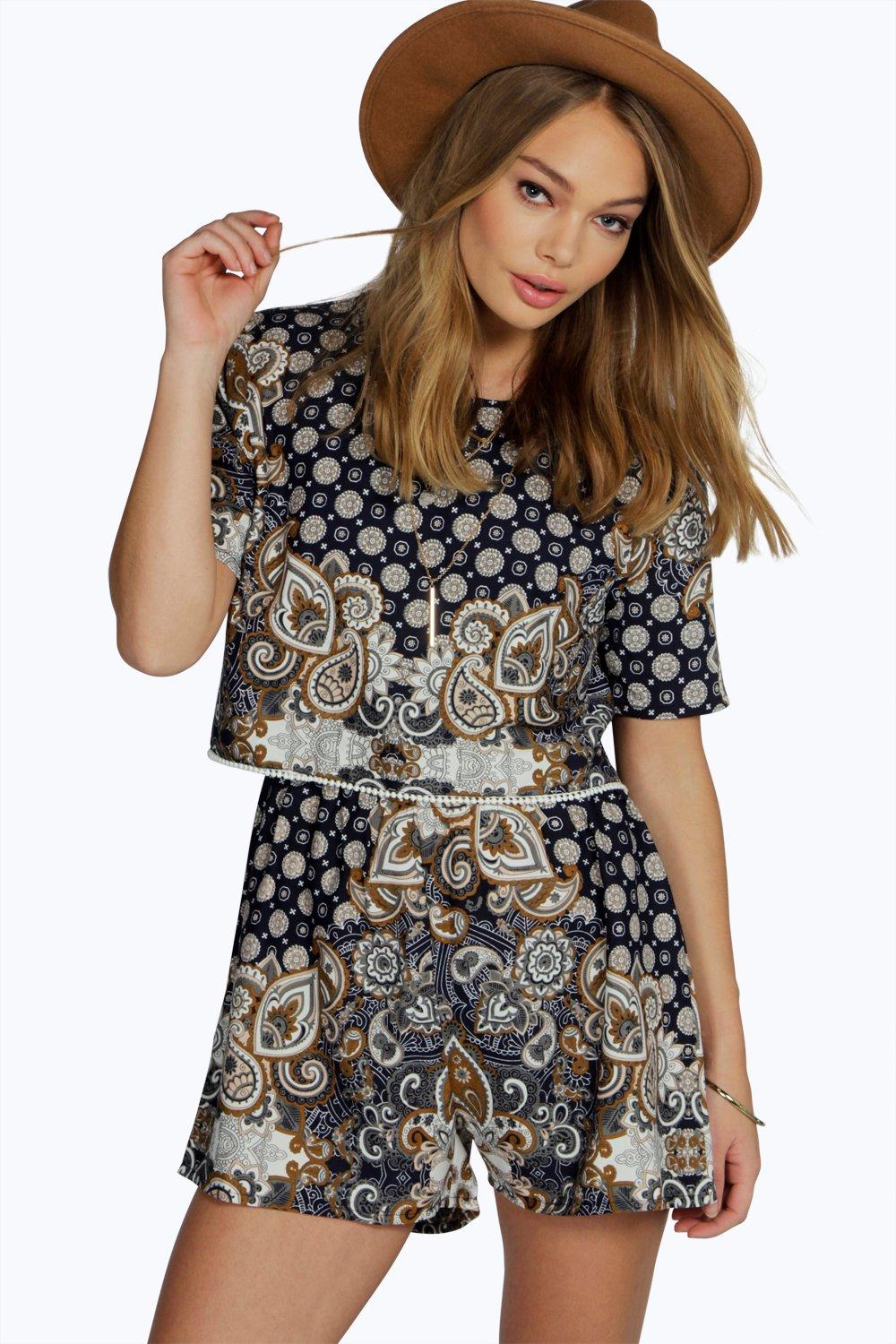 The pattern on this playsuit is simply stunning, it's something that you can dress up or make casual depending on your event. It is an open back and the two-piece look from the front makes it really stand out. For only €18 it's a steal.
Eva Skinny Elastic Choker 2 Pack 
Last up I bought a pair of chokers because I'm always late on a trend and I thought it was about time I got some. This pack is only €5 and so handy to have.
Do yo guys love playsuits as much as me?
Don't forget to follow me on social media so we can be friends! Links can be found at the top of my blog.
Xo, K.